Choosing Your Photo
Choosing the right photo for your pencil portrait is vital. The quality and clarity of your photo will influence how much detail I can incorporate in your portrait. A clear, appropriately lit, and focused photo helps me create a realistic portrait.
It can be a challenge to get the perfect picture, especially with group shots. However, I can help you by taking people from several different pictures, and combining them into one pencil portrait. I can also adjust other elements, such as the background, clothes, hair, etc. Please let me know about your special requests.
Photos can be sent by e-mail or postal mail. Sending by e-mail expedites the process. However if you wish to send a photo by mail, I will provide you with the address. When sending by postal mail, please only send copies of photos, not the original. All pictures will be sent back with your pencil portrait.
Please Note:
Photos of nudity or violence, and copyrighted photos will not be accepted. Refusing a portrait on the basis of the photo is left up solely to the discretion of the artist, Nicole I. Hamilton.
"A photograph never grows old. You and I change, people change all through the months and years but a photograph always remains the same. How nice to look at a photograph of mother or father taken many years ago. You see them as you remember them. But as people live on, they change completely. That is why I think a photograph can be kind."
- Albert Einstein
How to choose the best picture for your pencil portrait:
1. Choose a color or black and white photo where the face size is at least 3.5"x 3.5", and in focus.
2. If possible, never choose a faded, blurry, or grainy photo.
I understand with some older photos it may be an unavoidable issue, especially if it is the only photo of a person, pet, or object available. I can work with you under these circumstances, and try to create a portrait. Keep in mind however, that the size of the portrait and the detail I am able to draw is dependent on the quality of the photo.
Here is an example of a portrait from an older photo, which was the only photo available. Although it was grainy and faded, it was scanned at high quality, so I was able to draw a 9x12 portrait.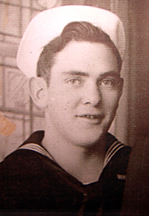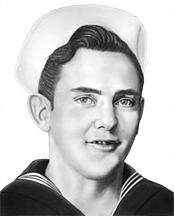 3. Choose a photo that is correctly exposed and has good contrast. Do not choose a photo where the subject is "whited out" by the flash or underexposed. Pictures taken in natural light with good contrast work best.
4. Ensure your digital photo is medium to high resolution. Please scan at at least 150 pixels per inch, and ensure the JPEG quality is set to high to prevent blurriness and pixelization.